车油轮人才
  ◈每日速递 ◈优质企业 ◈热聘职位
  米其林(中国)投资有限公司
  YYOK.COM
  米其林集团是世界500强企业之一,全球轮胎业科技和创新的领导者。在全球五大洲设有68间生产工厂,所生产的轮胎行销全球170多个国家,全球雇员人数约112,300人。自1988年进入中国,业务快速增长,米其林已分别在沈阳和上海成立2家独资企业,1家合资企业,一个研发中心和位于上海的总部,以及一个设于香港的代表处。在台湾,米其林集团设有台湾米其林轮胎股份有限公司。米其林中国区现有的员工总数超过6,800名,这个数字还在不断上升。现由于公司业务的快速发展,特向社会诚聘英才。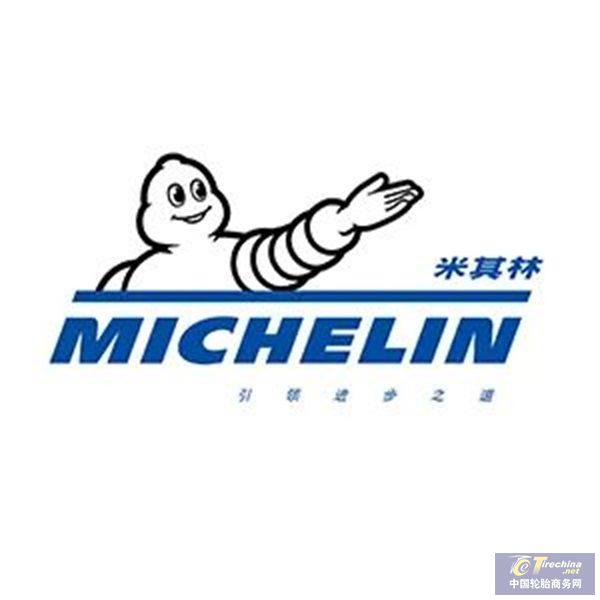 数据库工程师(DBA)
  招聘人数:1人
  工资:1.6-2.3万/月
  工作地点:上海 长宁区
  Job Responsibilities:
  1. Be part of a Global DBA Team (Europe and America) to provide Level 2+ 24/5 + week end on call support mainly for ERP (Oracle e-Business suit) systems and other applications managed by the same team.
  1.1 Deploy objects & patches on all ERP instances during projects & maintenance releases. For major releases, could include shifts during Week End.
  1.2 Support ERP instances for projects, including
  1) running data fix scripts (to support data conversion activities).
  2) start/stop the instances (can extend to Dev instances) when issue is during FR or US night.
  3) analyzing some performance issues.
  4) Involved in clone activities when going on after US shift.
  5) Misc non prod support activities : space management (database level in tablespaces and also at FS level like running archive backup to backup and then delete archive logs).
  2. As project focal point, is accountable for the DBA activities required by the project. This includes.
  2.1 Be able to provide a status of the activities to the other actors of the project.
  2.2 Participate in weekly project meeting to understand the needs & demands of the project, in terms of activities.
  2.3 Assess the workload associated to the required activities, and providing it to the PM.
  2.4 Be able during the weekly DBA team meeting to explain to the team what is required.
  2.5 Support environments used by the project (DEV, CQT, CAT, LAT, CNV…),ie resolves the technical incidents of the DB or the OEBS components.
  3. Can contribute for database build and maintenance for non-ERP systems hosted in Asia.
  4. Lead/participate database performance tuning per assignment.
  Job Requirements:
  1. University degree in Computer Science or other engineering field.
  2. 3+ years of working experience as Oracle or MSSQL DBA.
  3. Speak fluent English and Chinese.
  4. Experience on AIX admin, project management is a plus.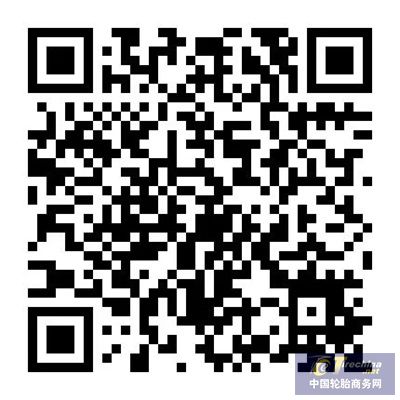 长按或扫描二维码
  申请职位
  轮胎路测方法工程师
  招聘人数:1人
  工资:1-1.5万/月
  工作地点:上海
  到岗时间:1个月内
  年龄要求:22-35周岁
  性别要求:不限
  婚况要求:不限婚况
  职位描述:
  工业化赛道上轮胎性能测试方法并配合车手完成客观测试,如:噪音,湿滑,等等;
  保证测试设备的稳定性,测试方法的合格性以及管理相关设备投资项目。
  主要工作内容:
  对需要认证的测试方法进行分析并定义优先顺序,纳入年度认证计划中。
  按客户需求对测试方法进行认证。所认证的方法遵循其工业稳健性。
  按照方法认证流程实施新的测试方法认证,并提供所有的相关性资料。
  保证其职责领域内的测试和技能的可持续性:利用网络,参与开发培训课程和专业认证,参与测量诊断行动等。
  收集、利用用户反馈,并参考用户反馈做出持续改进。
  对候选人的期望:
  适应出差,差旅频率30-50%
  自动化,机械类专业优先
  较强的沟通技巧和良好的英语听说读写能力
  懂轮胎知识优先。
  职能类别:性能测试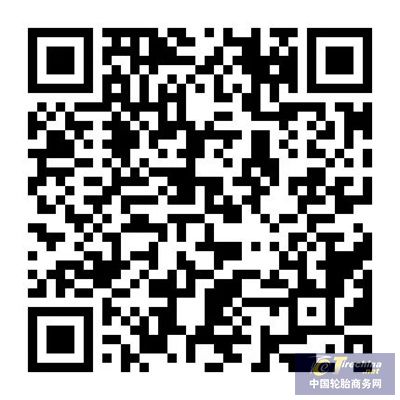 长按或扫描二维码
  申请职位
  高级会计
  招聘人数:1人
  工资:1.2-1.8万/月
  工作地点:上海 长宁区
  职位描述:
  1. 与业务团队紧密合作协同工作实现跨业务流程改进;
  2. 为推动新业务的发展搭建新财务核算流程及系统流程建议(零售、电商业务);
  3. 负责日常财务核算并确保核算结果的准确性;
  4. 负责月度及年度财务结算;
  5. 编制各项财务报表,包括但不限于收入、成本、毛利、库存等;
  6.配合税务团队处理税务相关事项。
  任职要求:
  1.6年以上财会相关工作经验;本科以上财会相关学历;有零售电商经验者优先;
  2.具备独立解决问题的能力,逻辑分析能力强,愿意主动推动流程改进;
  3.诚实主动,能承压并具备较强的内驱力。善于沟通,团队合作能力强;
  4.英语能力良好(读写);
  5.灵活使用office各项工具;
  6.有Oracle及Navision ERP 系统经验者优先。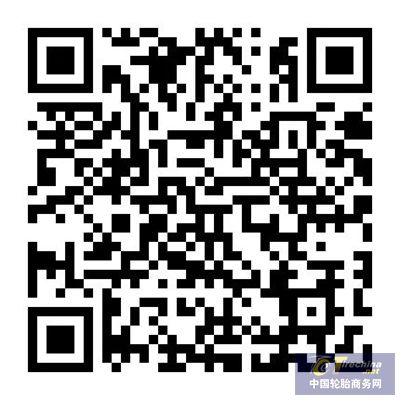 长按或扫描二维码
  申请职位
  Expert of
  Norms & Regulation
  招聘人数:1人
  工资:4-5万/月
  工作地点:上海
  KEY ACTIVITIES:
  Contribute to define Michelin worldwide strategy as local expert, concerning the product and its performance, materials and process, the environment as well as Services and high technology materials.
  Assure the worldwide deployment of this Strategy by local and consistent tactical actions, thus allowing market access.
  è Capture the evolution of Chinese norms & regulation and provide the implication to cooperate development.
  KEY EXPECTED ACHIEVEMENTS:
  1. Based on an opportunity study, have the ESN validate a proposed N&R Strategy for the Group, as well as its potential evolutions, and compile it in the Strategy Paper.
  2. Write the T4C for the Deployment phase and communicate to the Region.
  3. Develop a Tactical Plan that ETN will validate, then deploy it in coherence with the worldwide approaches we deploy.
  4. Ensure that the Group positions are defended in the professional, governmental national or supranational organizations.
  5. Guaranty the consistency of the analysis and expertise provided.
  6. Ensure that regulation analysis are available to the internal organizations.
  7. Ensure communication (Newsletter, Intranet Site, news).
  REQUIREMENTS:
  1. Bachelor degree or above, majoring in Engineering or Technical is preferred.
  2. 5-8 years of related working experience.
  3. Familiar with norms & regulation of China tyre & automotive industry.
  4. Strong communication & interpersonal skills.
  5. Experience of project management is preferred.
  6. Good written and spoken English.
  7. Good skill on MS Office.
  8. Frequent travel is required.
长按或扫描二维码
  申请职位
  Service Delivery
  Provisioning Manager
  招聘人数:1人
  工资:3.3-4万/月
  工作地点:上海 长宁区
  Description of Requirements :
  1.Be aware of projects planned, on-going or supported within portfolio,and affect to application/digital team to help it to interoperate with partners, Michelin internal department, …(PM facilitator)
  2.Ensure that projects are conducted via Michelin approved processes (Move To Prod, SDM, Change management, Risk management,Support Model…)
  3.Participate to ad-hoc project review during build and move to prod processes,Review project status with Services Lines to ensure project awareness early in advance before Move to Production
  4.General knowledge of the applications and the application portfolio as well as the main infrastructure solutions.
  5.Ensure that new applications and application versions are manageable, controlled and ready to be maintained by production teams.Follow infrastructure deliveries to ensure it fits requirements
  6.Contribute to the technical analysis required by Process Managers (Change, Incidents, Service Request ...) in understanding the situation and needs.
  7.Continuous improvement on provisioning/decom process definition and implementation
  8.Support application/digital teams to define how to deal with any specific point
  9.Lead/participate to cross initiatives to improve daily service
  10.Provisioning process implementation and training to application/digital team
  11.Application/Digital team contact point for Infrastructure needs
  Key Qualities Required:
  1. Excellent presentation and communication skill in both English and Mandarin.
  2. Good knowledge about infrastructure operation domain.
  3. Strong initiation and high sense of responsibility and ownership. good sense on escalation.
  4. Analytical mindset and critical thinking. Able to cope with pressure.
  5. Strong influencing skills to make users buy in your initiatives
  6. Self motivation
  7. Analytical skills
  8. Good problem-solving skills.
  Qualifications:
  1. University degree
  2. 8+ years of experience in IT production and have an interest in both application solutions and infrastructure solutions, 5+ working experience in MNC
  3. Proofed experiences in IT operation, outsourcing supplier management.
  4. Excellent presentation/communication skill in both English and Mandarin.Fluent in English
  5. Multi-tasking and able to work under pressure and demanding environment
  6. Proven experience working successfully in a multi-culture environment.
  7. Problem resolving skills and follow up tasks closely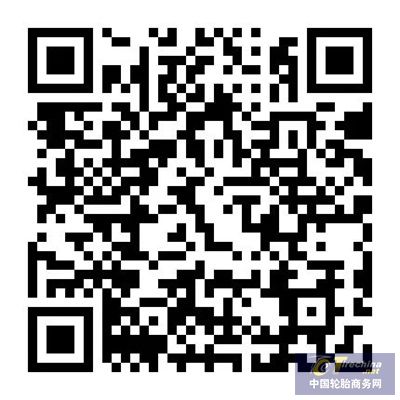 长按或扫描二维码
  申请职位
  R&D Project Manager
  招聘人数:1人
  工资:25-35万/年
  工作地点:上海
  Job Profile Summary MISSION :
  Lead a project to reach the objectives set by the Project Sponsor and the steering committee, following their orientations and respecting the Group Project Approach.
  Job Description:
  KEY EXPECTED ACHIEVEMENTS
  1. The framework of the project or program (including resources definition) is consistent with the objectives assigned by the sponsor and the steering committee
  2. To lead the project, one of the methodologies proposed by the Group– choice validated by the sponsor - is applied and the appropriated standards are respected (Project charter, check lists, milestone validation, governance, budget management…).
  3. CdC requirements are satisfied, respecting the 3 components of Quality/Cost/Timing.
  4. Project team is managed according to the Manager Guide and the Group Transverse Management guidelines.
  5. Change Management is taken into account and produces the expected results.
  Master.
  1. 5 years of work experience in manufacturing industry, plus minimum of 2-3 years of project management experience.
  2. Proven strategic thinking and project planning skills.
  3. Strong influencing, networking skill to drive collaboration with different department (RDI, Marketing, Supply Chain, Plant, global platform) .
  4. Proficiency in both spoken and written English. French (nice to have).
长按或扫描二维码
  申请职位
  Training Specialist
  (Contractor)
  招聘人数:1人
  工资:6-8千/月
  工作地点:上海 长宁区
  Mission:
  Ensure learning offering to be delivered correctly, effectively and in time
  Provide support on learning offering operation and management
  Analyze data to better provide answer and solution to employee in effective way
  Responsibility:
  Support learning offering to be well arranged, useful & delivered to employee in time
  Ensure the learning history is recorded in-time and correctly
  Cooperated with L&D, operate learning offering together, providing preparation, communication, on-site support and related technical support
  Support Annual training needs collection, analysis and planning
  Provide support for audit of L&D
  Requirement:
  1.Bachelor
  2.Good at computer skills, including Excel, PPT, Word, Outlook;
  3. Good at English listening, speaking and writing
  4. Good at self-learning and team work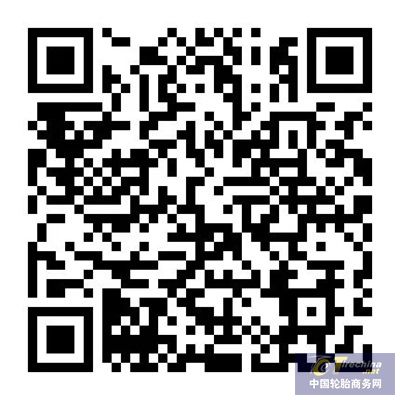 长按或扫描二维码
  申请职位
  Group Service
  (Corporate Service)
  Project Manager
  招聘人数:1人
  工资:2.3-5万元/月
  工作地点:上海
  We need a project manager to manage group service solution build and deployment projects in Asia, principally in group service domain including but not limited to: HR, purchasing, finance, tax etc……. This person is responsible for providing the IT solution operational and compliant with the business objectives described in the project sheet (new solution or change of existing solutions), with a search for optimization of the global performance. This person is also a functional expert being able to manage system support, and has an in-depth knowledge of IT systems supporting business processes, and achieves the support KPI.
  His / Her Main Responsibilities:
  ● End-to-end ownership of solutions in GS domain from build to run
  ● Elicitation and definition of business needs for subsequent IT solution design and development
  ● Proposition and delivery of system solutions matching customer needs on-time, on-budget and compliant with the defined business process
  ● Necessary supervision and coach to IT team members (functional / technical) in order to control solution delivery cost, progress and quality
  ● Close collaboration with Business stakeholders to elaborate roadmap answering group strategy and mid-term / long-term business ambition, followed by the definition of the corresponding tactical execution and regular operation
  ● Close collaboration with the global team and local team to make sure Asia deployment project aligns with group roadmap for the schedule and solution
  ●Close collaboration with different partners and vendors to drive the deliverables in different project phases
  ● Proactive management of risks and issues and appropriate communications to stakeholders of different levels
  ●Management of AMS according to SLA defined with a mindset of continuous performance improvement both from quality and cost perspectives
  ● Vendor performance management
  He / She will report hierarchically to ECGS platform manager.
  Key Qualities Required:
  MUST:
  ● Understanding of project management theories with demonstrated PM experience.
  ● Experience in operation and process (managing incident, change, problem, etc.).
  ●Knowledge of M365 product family, especially Power Platform product with hand-on experience.
  ● Solutioning experience with M365 product family, especially with Microsoft Power Platform.
  ● Knowledge of environments and Power Platform CoE toolkit, with hand-on experience.
  ● Knowledge of Azure DevOps for Power Platform with hand-on experience.
  ● Business knowledge and project experience in at least 1 sub-domain (eg. HR, Finance, Tax, etc.).
  ● Strong interpersonal skills, communication skills, managerial skills.
  ● Proactive work attitude, results driven, and capable to handle uncertainty and pressure.
  ● Ability to work across in Asia-Pacific region.
  NICE-TO-HAVE:
  ● Understanding of Low-code platform / SaaS and the importance to company IT strategy is a plus.
  ● Knowledge of MS PowerBI, Sharepoint and other products is a plus.
  ● Understanding of Power Platform design pattern with hand-on experience is a plus.
  ● End to end workflow design and build, including integration with both other MS services and other 3rd party solutions.
  ●Experience in building web parts, apps, page layouts and content types using data connectors and the O365 APIs is a plus.
  ● Understanding of MS Azure Cloud with hand-on experience of Azure components is a plus.
  ● Knowledge and experience in Power BI and data model design / structure build is a plus.
  ●Knowledge and experience on Agile methodology (Scrum, DevOps, CICD etc.) is a plus.
  ●Experience and understanding of digital transformation in HR, Finance, Purchasing is a big plus.
  Qualifications:
  - Computer science or related bachelor's degree.
  - Age between 28 – 35, with technical background.
  - 3+ years' hand-on experience in IT project management.
  - 2+ years' hand-on experience in building / designing Power Platform solutions.
  - English speaking is mandatory, overseas education or working experiences is a plus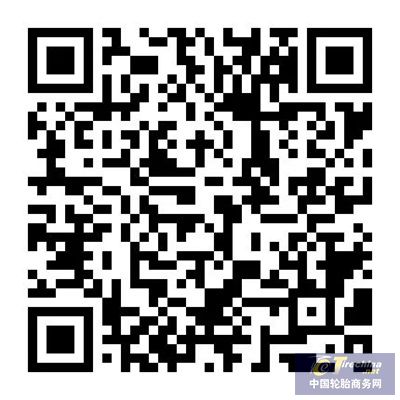 长按或扫描二维码
  申请职位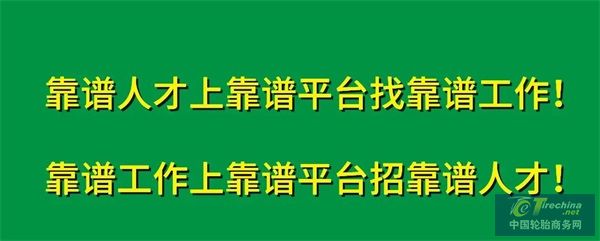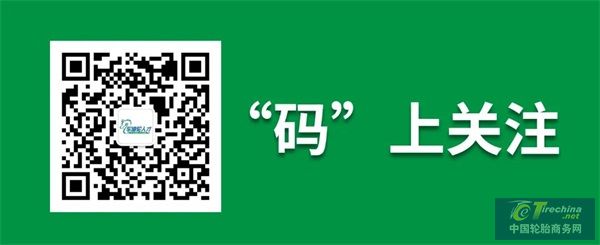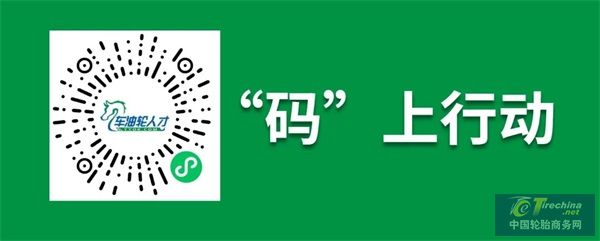 更多资讯,欢迎扫描下方二维码关注轮胎商务网微信公众号(tire123)